Nintendo Switch version, obviously.
Ahead of its May 21, 2021 release date, a new demo for Miitopia is now available from the Nintendo Switch eShop.
What's more, for those who are willing to give the demo a try, their save data will carry over to the full game.
Personally, Miitopia was an absolute delight on the 3DS and this writer is very curious to see how the Switch version will compare now that my official Nintendo Miis of Reggie, Aonuma, and Miyamoto will not be making an appearance.
A free demo for #Miitopia is available now on #NintendoSwitch #eShop! Download and begin your comedy-filled adventure to bring down the Dark Lord today! The demo even features save-data transfer with the full version!

Download the demo and pre-order now: https://t.co/Ms9CjCkjBc pic.twitter.com/KVXB5xg15Z

— Nintendo of America (@NintendoAmerica) April 27, 2021
On top of this, we also have our first visual of Switch renders of available in-game amiibo costumes: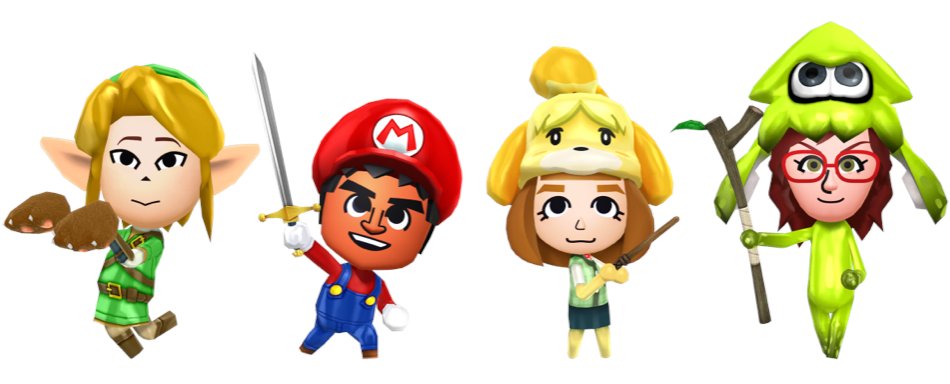 Speaking of amiibo, we have a rather informative Miitopia amiibo costume guide. Feel free to check it out here.
Of course, we couldn't stop there. We have also downloaded the Miitopia demo for ourselves and recorded an hour of gameplay. You can check it out below!
Source: Nintendo (Twitter) & @amiiboNews (Twitter)