*The following is not written as a news article, but as a fan reaction to a new piece of news. A personal opinion will be present throughout and that opinion is entirely the writer's and do not represent Miketendo64's outlook in any way.
The bizarre release schedule for 3DS games continues.
In an age where a portion of the Nintendo fan base wants Nintendo to move on from the Nintendo 3DS, the 3DS still continues to see the release of a finite number of games, only these games have the worst release dates in the world, especially in Europe.
WarioWare Gold had to do battle against GO VACATION, Luigi's Mansion had to fight against Dark Souls: Remastered (both games released October 19 in Europe,) and now the upcoming localised release of Yo-kai Watch 3 in Europe, has the toughest battle of them all, for it shares a release day with Super Smash Bros. Ultimate. (Yeesh!)
By all means release the game early in Europe, since it was previously reported, but to send it out on the same day Smash arrives, is just a poor decision. Yo-kai Watch fans have had to wait years for this localisation and now that they're getting, it now shares the same release date as the biggest Nintendo Switch game of the year.
That simple act is not just unfair to the game, but unfair to the European fan base of the Yo-kai Watch series. As for how we have this date, it comes straight to us from Nintendo, as part of the October 2018 release schedule that Nintendo have shared today.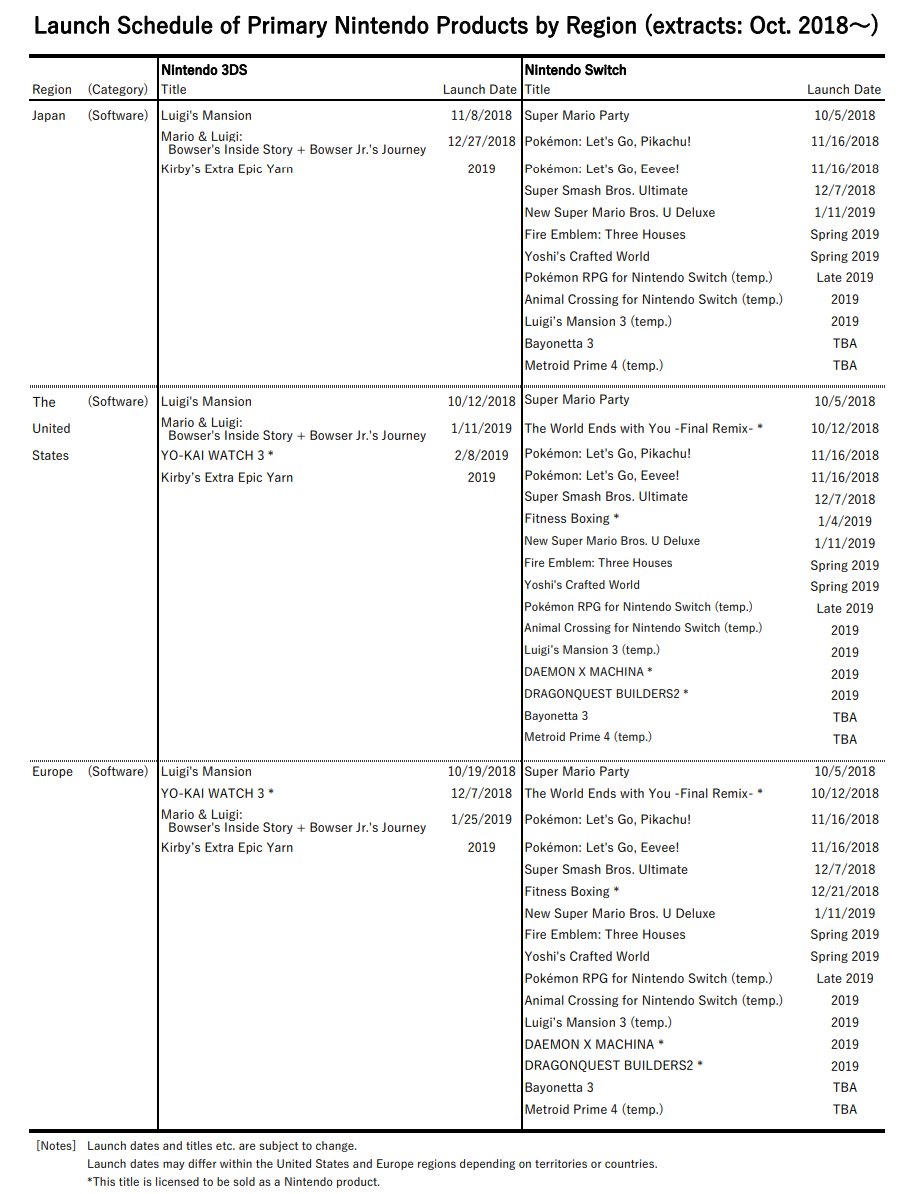 In all honesty, it would have stood a better chance releasing the same day as the upcoming Pokémon: Let's Go, Pikachu! and Pokémon: Let's Go, Eevee! games. The only consolation out of all this, is the fact the North American version isn't until February 8, 2019
It's a travesty that the North America fans have to wait as long for it, but at least as of right now, it is the only game releasing that day and without any competition from an upcoming Switch game. After all, giving how long fans have had to wait for 3, the upcoming Yo-kai games do need to do well enough to justify localising Yo-kai Watch 4 sooner, rather than later.
Anyhow, that's my hot take on this. Are you of a similar mind-set or do you completely disagree? Let me know!