In a similar case to what we saw last month with Super Mario Odyssey, more clothing options have been added to the hit game, without any prior warning. Except, instead of being Space or Baseball related, today's addition is something you could easily wear to the Mad Hatter's tea party, thanks to it being the perfect blend of St. Patrick's Day meets the Easter Bunny. A quick video of the full get-up can be seen below:
Well, hello there. #SuperMarioOdyssey #NintendoSwitch pic.twitter.com/6MxSfQMhrH

— 3D Bravely Miketendo64 Hunter + New Fury Rises (@miketendo64) April 26, 2018
Both outfits can be easily be picked up at one of the game's Crazy Cap stores, with the carrot smelling Topper Suit require 3,000 coins and the bunny-eared Topper Hat, requiring just 1,500.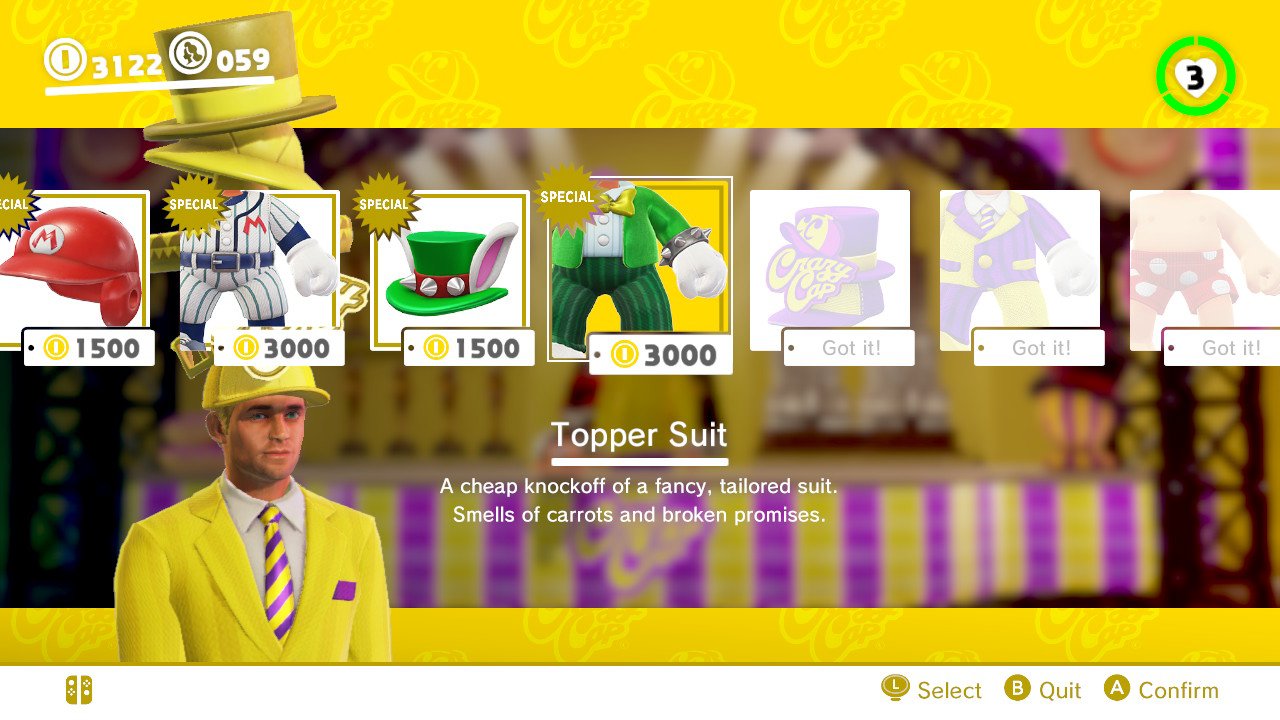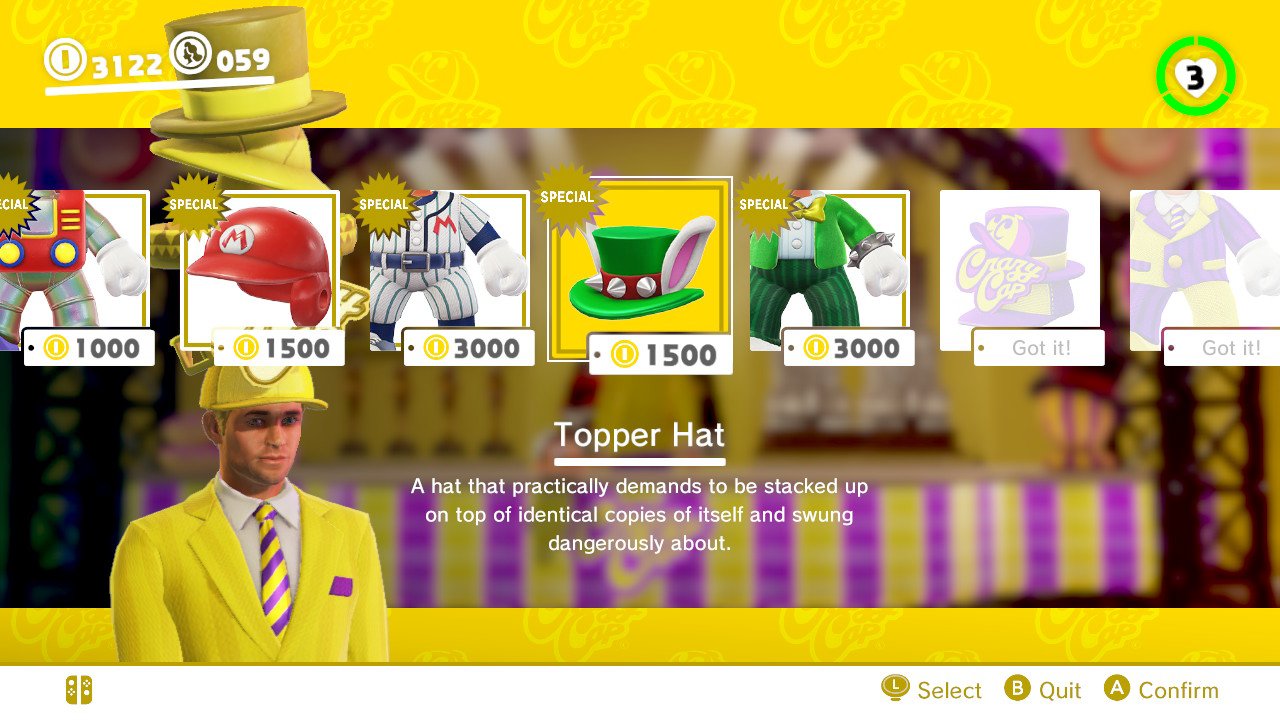 Source: Super Mario Odyssey (Nintendo Switch)