Warning! Expect Quite a bit of Nia praise!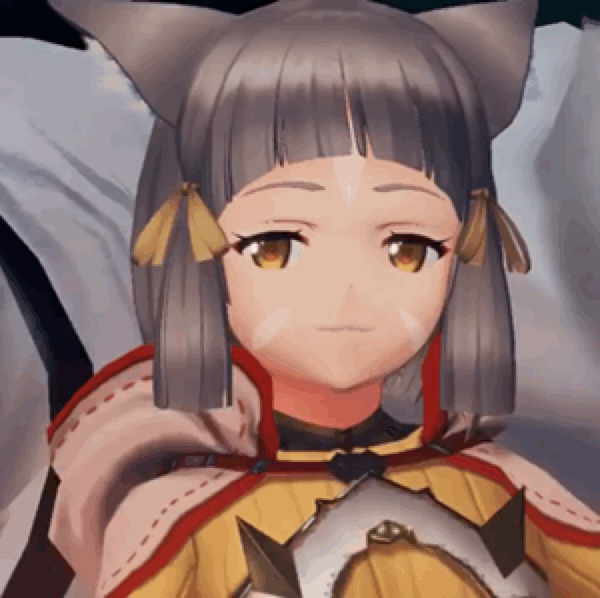 While Welsh accents are no stranger to gracing video games with their presence, a lot of the time, they don't get the attention they deserve. That's not to say Welsh characters in games don't make for great lead characters as Assassin's Creed IV: Black Flag's Edward Kenway, is a brilliant one.
The character is rough and ready, he gets the job done and his voice actor is none other than the Welsh-born Matt Ryan, who is most likely best known for playing John Constantine in both a live-action series that was unfortunately cancelled and voiced the same character in animations as well. (Ryan has also played the character in DC's Legends and in an episode of Arrow.)
Only, as great as an accent he has, it's not quite the full-on and thick accent a lot of us tend to picture, aka what some refer to as being the true Welsh accent. But enter Xenoblade Chronicles 2, an ARPG that didn't just give us one character sporting a Welsh accent, but there's an entire race of them!
I'm aware not everyone is a fan of the English dub, as there are those who insist on playing the game with the Japanese dub, but as an Englishman who has a fondness for the various accents Great Britain has to offer, I couldn't help but embrace every piece of dialogue delivered by Nia and Mòrag. Heck, even the hoity-toity tones of Zeke were enjoyable.
As nice as the other accents are though, they are nothing when compared to the sultry tones that spread forth from Nia's mouth. It's not just her who's Welsh accent sounds great as the accent of every Gormotti character, is just too good to be true.
This is going to be pure bias but the Gormotti are my favourite species in Xenoblade Chronicles 2 and it is mostly thanks to their accent. I may not know the names of all the voice actors who gave life to these characters, but their delivery of dialogue and how they conveyed emotions in their delivery, really helped to make the characters stand out and have me enjoy my time in Gormott, all the more.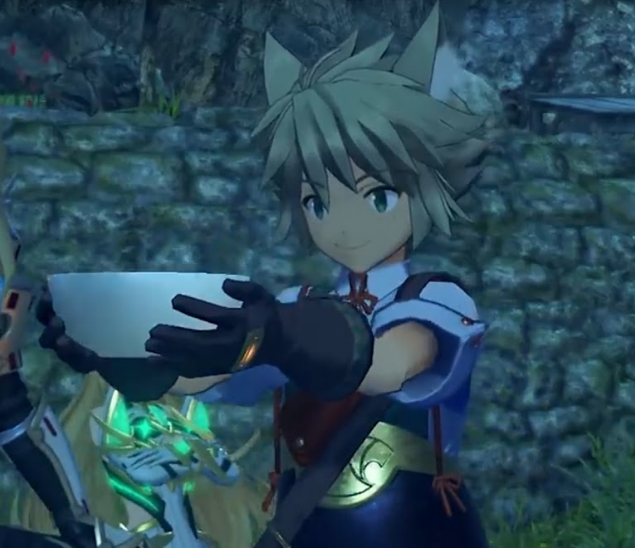 Sadly, although we did not get to see much in the way of personality and movement with a lot of the cat-like humanoid Gormotti's but there was one character who more than made up for that. Voiced by Catrin-Mai Huw, Nia isn't just another character in an RPG game, who just happens to be a cat girl, but she is a real wild card.
She can be rather blunt when she wants to be, she's quick with a put-down and she gave us the phrase "Ready or Gormotti." Nia is also known for sitting down, and bobbing around on the spot, play fighting and she has a great way of communicating with Zeke. Sure, she calls him a "One-eyed monster" at one point, but it is all part of her charm and helps to further demonstrate the playfulness of the Gormotti cat-people.
By no means am I going to declare that Nia is "Best Girl," but she is one of the best characters in Xenoblade Chronicles 2, and I've tried watching clips of her, whilst having other female actors with varying accents talk and it is just not the same. Without the playful Welsh accent, she is not the character that won over the hearts of her adoring fans. The accent is a huge part of her and her people and it's just a fantastic portrayal of the Welsh accent and makes me excited to see play another game that features the accent so prominently.
Until then though, it looks like we'll just have to settle for Milton, the young Gormotti child who features in Torna – The Golden Country. It's said he acts as an older brother to Mikhail and keeps Mythra on the toes, but given the huge shoes he now has to fill, there is a lot riding on his shoulders and the voice actor portraying him. But hey, you can do it Milton, we believe in you and this is where we'll stick a pin in #XenoWeek, for today!