That's Right Folks! it seems that us lucky boys and girls in Europe will be blessed with the release of the newest installment to the #Starfox series and also Mario Tennis: Ultra Smash for Wii U on November 20th! The release date has been confirmed by Nintendo of Europe and the evidence can be seen on their Twitter Thread.
If you think that is good news, you will also be pleased to know the official box-art has been revealed as well and looks amazing and seems to support amiibo functionality judging by the Amiibo Logo seen in the almost top-right corner.
As a side note Xenoblade Chronicles X will be released December 4th and a Mega Yarn Yoshi #Amiibo will be released November 27 in Europe and Nov 15 in the US, functionality of this new amiibo seems to remain the same as it's smaller counterparts as it brings in a second Yoshi to help in the game, though maybe we will get lucky in that this mega Yoshi will summon up a similar "Mega Yoshi" in the game.
In par with this post, here are the release dates for the next waves of #SmashBros #Amiibos which brings us Falco from the Star Fox Series. The next waves also includes retro characters like Mr. Game & Watch, Duck Hunt Duo, R.O.B, and also the Mii Fighters. Mewtwo on the other hand will get released beforehand in Europe and will be hitting stores October 23rd and the US about three weeks later on November 13th.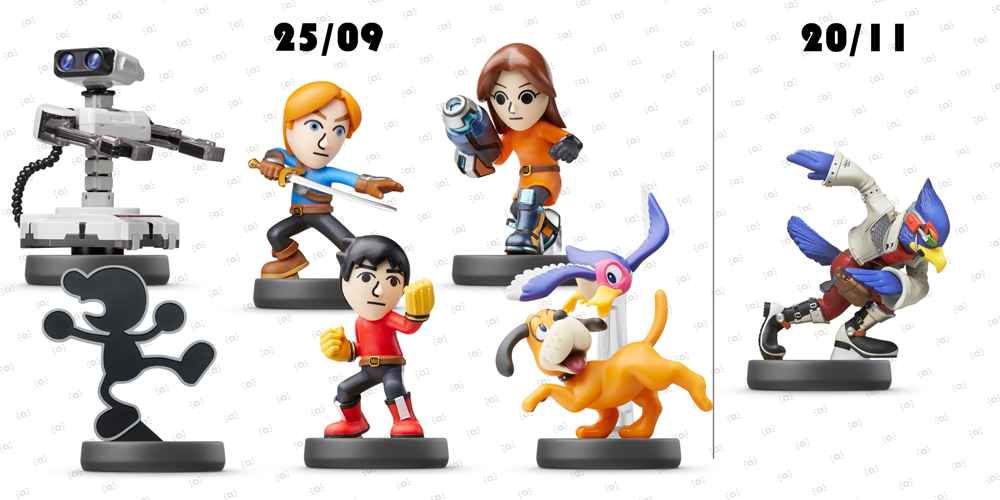 Tags: Fox McCloud, Mario Tennis: Ultra Smash, Nintendo, Nintendo Of Europe, November 20th, November Release, Star Fox, Starfox, StarFox Zero, Wii U


Categorised in: Wii U

This post was written by Mike Scorpio